🇭🇷Radionica za followere tehnike i izražajnosti 1/4 
Dan i vrijeme: petak,  20:00-21:30
Tema:Ocho cortado & boleo  
Grad i ulica: Ante Kovačića 4, Zagreb 
By Jelena Somogyi
Ne možete fizički biti s nama? Nastavu možete pratiti ONLINE uz prijavu. Uvjek tu za Vas. #tangoargentinobezgranica #InstitutargentinskogtangaLiberTango
Prijave i dodatne informacije na This email address is being protected from spambots. You need JavaScript enabled to view it., +385 98 950 2738, ili putem kontakt obrasca na internetskoj stranici. Jednodnevna korisnička članarina: 60/70 HRK. Za sve dijelove 180/240HRK - 4x radionice/seminara.
🇬🇧🇺🇸 Workshop of follower's technique andexpressiveness 1/4 
Theme: Ocho cortado & boleo                                                                                                                                                                               Day & time: Friday, 2020 - 20:00-21:30  
City and street: Zagreb, Ante Kovačića 4

By jelena Somogyi


If you cannot attend physically, you can be with us ONLINE. Always there for You. #tangoargentinowithoutborder #InstitutargentinskogtangaLiberTango
Applications and additional info on This email address is being protected from spambots. You need JavaScript enabled to view it., +385 98 950 2738, or via contact form on the website. One-day user membership fee per a person: 60/70 HRK or 180/240 HRK for all parts.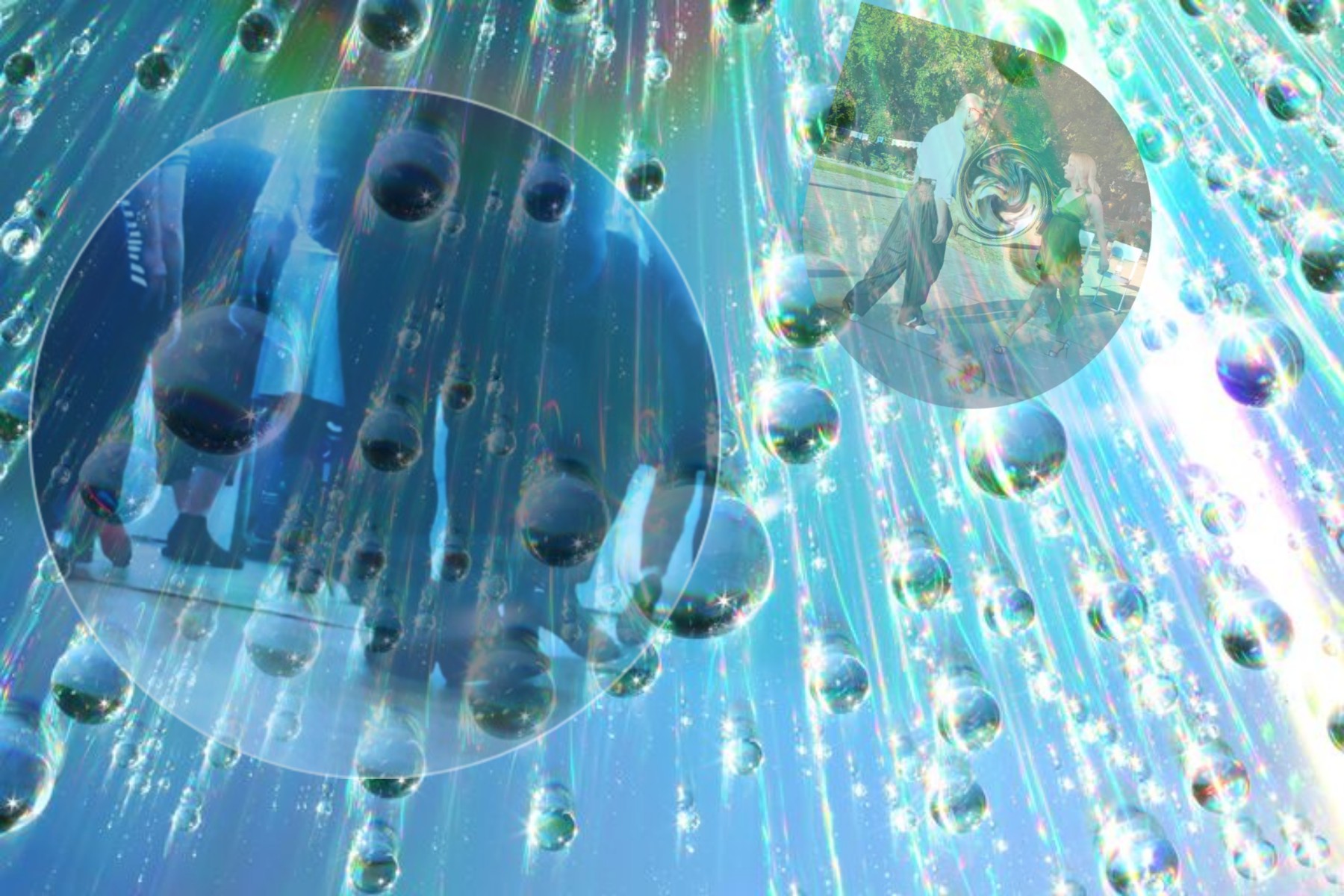 🇭🇷Unisex Tango Tehnika
Dan: utorak, četvrtak i petak 
Ulica i grad: Ante Kovačića 4, Zagreb

RADIONICA UNISEX TEHNIKE ZA PLESAČICE I PLESAČICE ARGENTINSKOG TANGA IZVAN PAROVA. Prijave poželjne i dodatne informacije na This email address is being protected from spambots. You need JavaScript enabled to view it., +385 98 950 2738 ili putem kontakt obrasca na internetskoj stranici. Jednodnevna korisnička članarina: 60/70 HRK.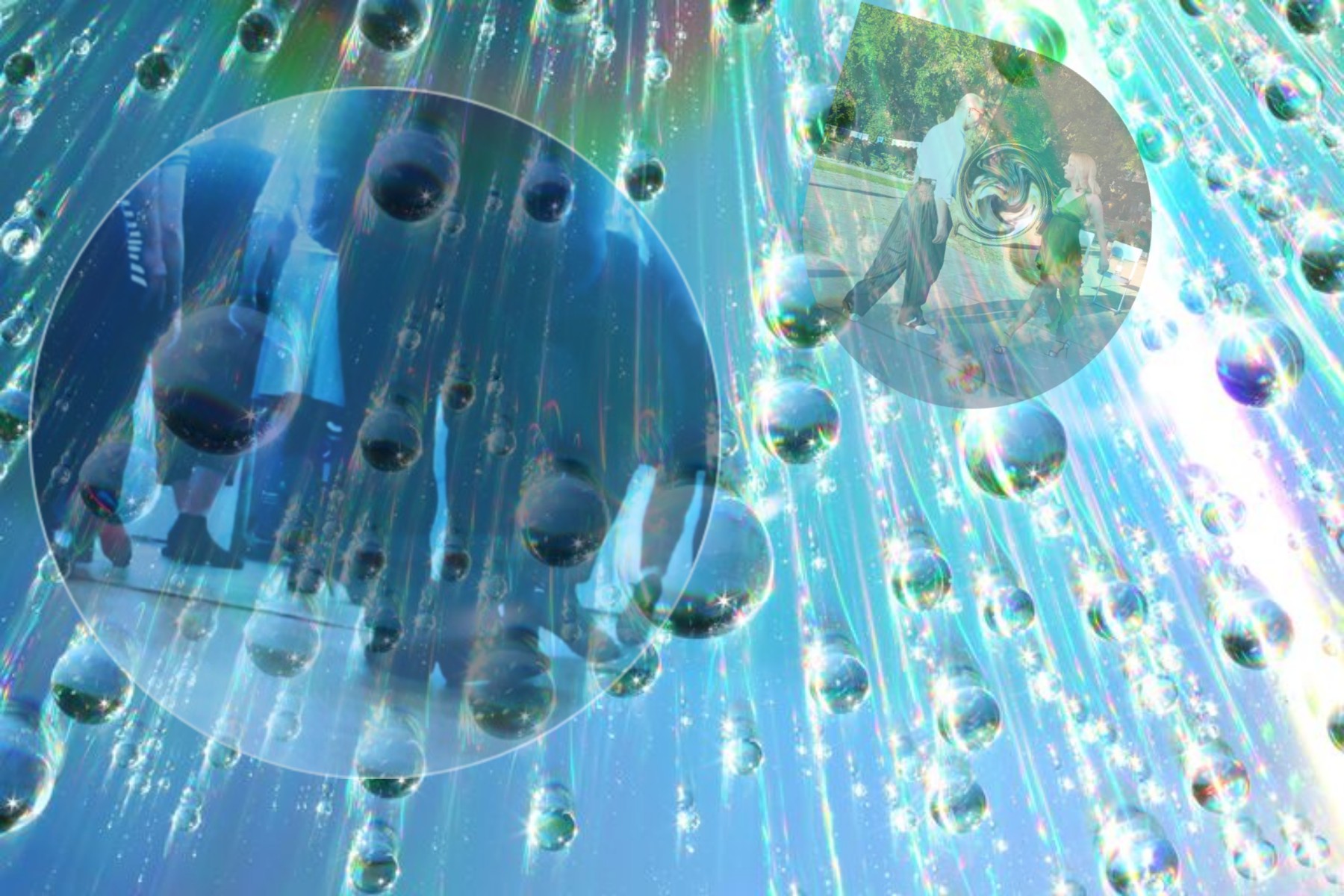 🇬🇧🇺🇸Unisex tango technique 
Day: Tuesday, Thursday and Friday 
City and street: Zagreb, Ante Kovačića 4
WORKSHOP OF UNISEX TECHNIQUE FOR FOLLOWERS AND LEADERS OF TANGO ARGENTINO OUT OF COUPLES. Applications and additional information on This email address is being protected from spambots. You need JavaScript enabled to view it., +385 98 950 2738, or via contact form on the website. ​Memb. fee per term 60/70 HRK.
🇭🇷 Specijalna edicija tango argentino 4 u 1
Seminar za followere 
Dan i vrijeme: četvrtak, 20:00-21:30

Radionica za leadere
Dan i vrijeme: četvrtak,20:00-21:30

Seminar Boleo via ocho cortado
Dan i vrijeme: četvrtak, 21:30-23:00

Practica
Dan i vrijeme: četvrtak, 23:00-00:00

Korisnička članarina: 60/70 HRK (za jednu cjelinu), 100HRK (za sve cjeline). Praktika je za sve polaznike petkovnog programa besplatna.  Za Seminar Boleo via via ocho cortado ne morate se prijavljivati u paru, iako se održava u paru te je poželjno. Prijave i informacije na  This email address is being protected from spambots. You need JavaScript enabled to view it., +385 98 950 2738 ili putem kontakt obrasca na internetskoj stranici. Na radionicama tehnike poželjna je maska. Na radionicama u paru maska je preporuka i zapravo obavezna osim ako ste iz istog kućanstva kao par.
Ne možete fizički biti s nama? Nastavu možete pratiti ONLINE uz prijavu. Uvjek tu za Vas. #tangoargentinobezgranica #InstitutargentinskogtangaLiberTango
🇬🇧🇺🇸Special tango edition 4 in 1
Seminar for followers 
Day and time: Thursday, 20:00-21:30

Workshop for leaders
Day and time: Thursday, 20:00-21:30

Seminar Boleo via ocho cortado
Day and time: Thursday,21:30-23:00

Practica
Day and time: Thursday, 23:00-00:00

Memb fee: 60/70 HRK (for one unit), 100HRK (for all units). The practice is free for all participants of the Friday program. For Seminar Boleo via via ocho cortado you do not have to sign up in pairs, although it is held in pairs and is desirable. Applications for seminar and additional information via This email address is being protected from spambots. You need JavaScript enabled to view it., +385 98 950 2738 or contact form on the website. A mask is desirable at the workshops of the technique. At the workshops in pairs the mask is a recommendation and is actually mandatory unless you are from the same household as a couple. The same rules apply to the practitioner - the mask is a recommendation and is actually mandatory unless you are from the same household as a couple. If you plan to change in pairs is not desirable, but with a mask and applying disinfectants before and after the dance is ok.
If you cannot attend physically, you can be with us ONLINE. Always there for You. #tangoargentinowithoutborder #InstitutargentinskogtangaLiberTango
🇭🇷13.Intenzivna ljetna škola tango argentino 

Početni/predsrednji stupanj 3. - 8. kolovoza. Akademija srednji/napredni stupanj 10. - 15. kolovoza 2020.
Više na poveznici.
🇬🇧🇺🇸13th Intensive Summer School of Argentine tango in  Zagreb
Beginner / intermediate Level  August ​3​ - 8, 2020.  Academy - advanced level August 10 - 15, 2020.
More on link.
🇭🇷POKRETTANGO 
Raspored održavanja:
- utorak i četvrtak 18:00 - 19:30 početni stupanj
- utorak i četvrtak 20:00 - 21:30 srednji i napredni stupanj
- utorak i četvrtak 08:30 - 10:00
Ulica i grad: Ante Kovačića 4, Zagreb

UNISEX TEHNIKA I PLESNI IZRAŽAJ ZA PLESAČICE I PLESAČICE ARGENTINSKOG TANGA IZVAN PAROVA.
​
Prijave poželjne i dodatne informacije na This email address is being protected from spambots. You need JavaScript enabled to view it., +385 98 950 2738 ili putem kontakt obrasca na internetskoj stranici.  Jednodnevna korisnička članarina: 60/70 HRK. Za sve dijelove 180/240HRK - 4x radionice/seminara.
🇬🇧🇺🇸POKRETTANGO 
Terms:
- Tuesday and Thursday 8:30 -10:00
- Tuesday and Thursday 18:00 - 19:30 - beginner/intermediate level
- Tuesday and Thursday 20:00 - 21:30 middle/advanced level                                                                                                                            Street and town: Ante Kovačića 4, Zagreb 

WORKSHOP OF UNISEX TECHNIQUE AND DANCE MOVEMENT FOR FOLLOWERS AND LEADERS OF TANGO ARGENTINO OUT OF COUPLES. Applications and additional information on This email address is being protected from spambots. You need JavaScript enabled to view it., +385 98 950 2738, or via contact form on the website.

One-day user membership fee per a person: 60/70 HRK or 180/240 HRK for 4x workshop.
🇭🇷Tečaj argentinskog tanga za apsolutne početnike
Početni tečaj/stupanj tango argentina za apsolutne početnike i one koji žele utvrditi gradivo.
Više na poveznici.
🇬🇧🇺🇸Argentine Tango course for absolute Beginners

Beginner course/level Tango Argentino for absolute beginners and those who want to identify and repeat material.
Read more on link.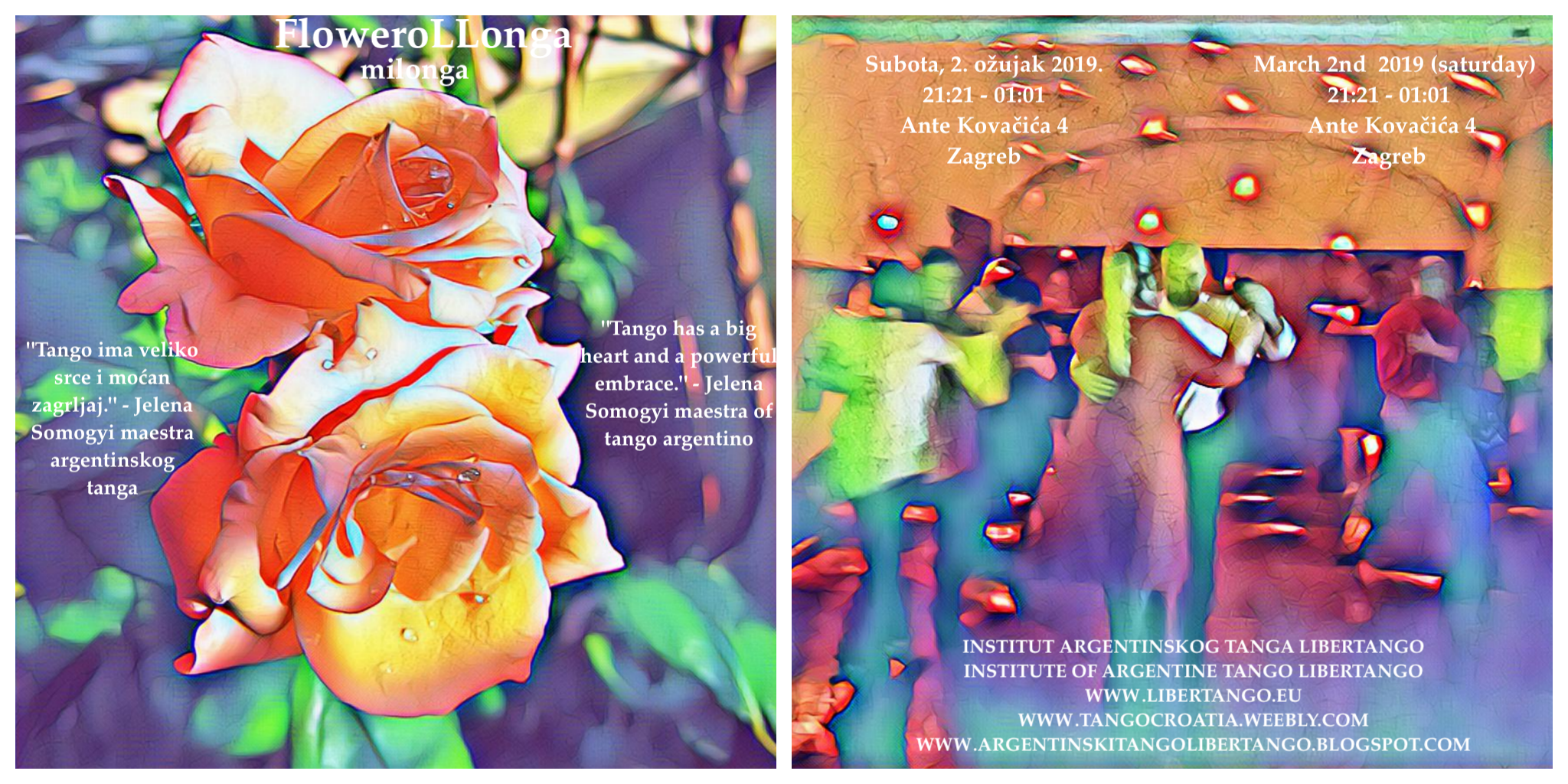 Milonga
Plesni događaj, milonga namijenjena je širenju kulturno - umjetničke vrijednosti argentinskog tanga kao glazbe i plesa te društvenog fenomena uz njegovu tajanstvenost i specifičnosti te druženju. Služi uživanju u plesu na plesnom podiju te ne obaveznom druženju izvan plesnog podija. Namijenjena je svim plesnim stupnjevima.
Praktika
Njen smisao je bilo u paru ili samostalno: izvježbavanju, učenju, isplesavnju, traženju savjeta (maestra, asistenata ili od bilo koga želite). Predstavlja manje formalni događaj gdje se plesači druže, razmjenjuju ideje, vježbaju i slično. Glazbeni setovi nisu nužno odvojeni kortinama.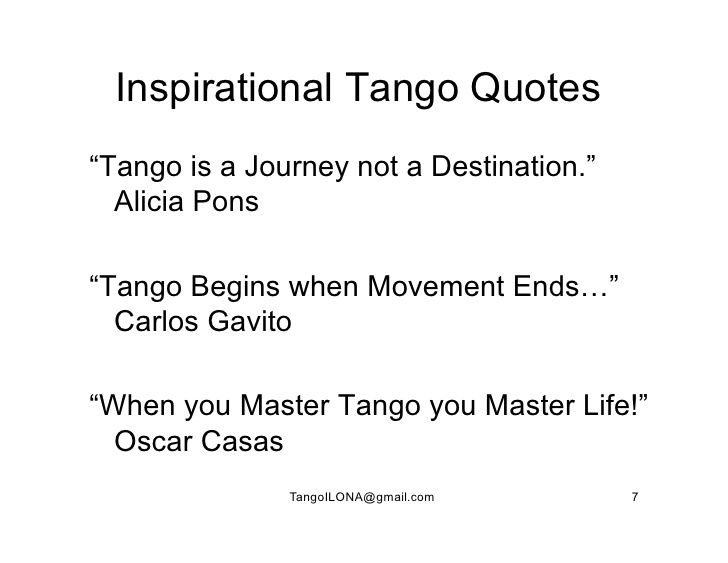 Početni stupanj argentinskog tanga  u Zagrebu i Samoboru 
Škola argentinskog tanga i tečaj za apsolutne početnike tanga u Zagrebu traje 3 mjeseca (12 tjedana). Upis/članarina obnavlja se mjesečno.
Za bavljenje argentinskim tangom nema dobne granice niti bilo kojeg drugog ograničenja. Učenjem argentinskog tanga razmjenjujemo osjećaje i iskustva s cijelim svijetom. Nemanje plesnog partnera nije zapreka! Upisujemo jednaki broj polaznika i polaznica. Uvodna interakcijska predavanja o samom nastanku tanga kao plesa i tanga kao glazbe s osvrtom na današnjicu, biti će popraćeno vašim PRVIM KORACIMA, a održava se jedan puta mjesečno ili svaka dva mjeseca. Predbilježite se unaprijed kako biste sebi osigurali mjesto.

Više na poveznici za Zagreb i Samobor.
Predsrednji stupanj argentinskog tanga
Za upis na predsrednji stupanj argentinskog tanga potreban je završeni početni stupanj od 3 mjeseca, Ljetna intenzivna škola ili ako imate znanje stečeno na drugi način iz argentinskog tanga.
Srednji stupanj argentinskog tanga
Za upis na srednji stupanj argentinskog tanga najmanje jedna godina pohađanja sati (argentinskog tanga) ili optimalno 6 mjeseci.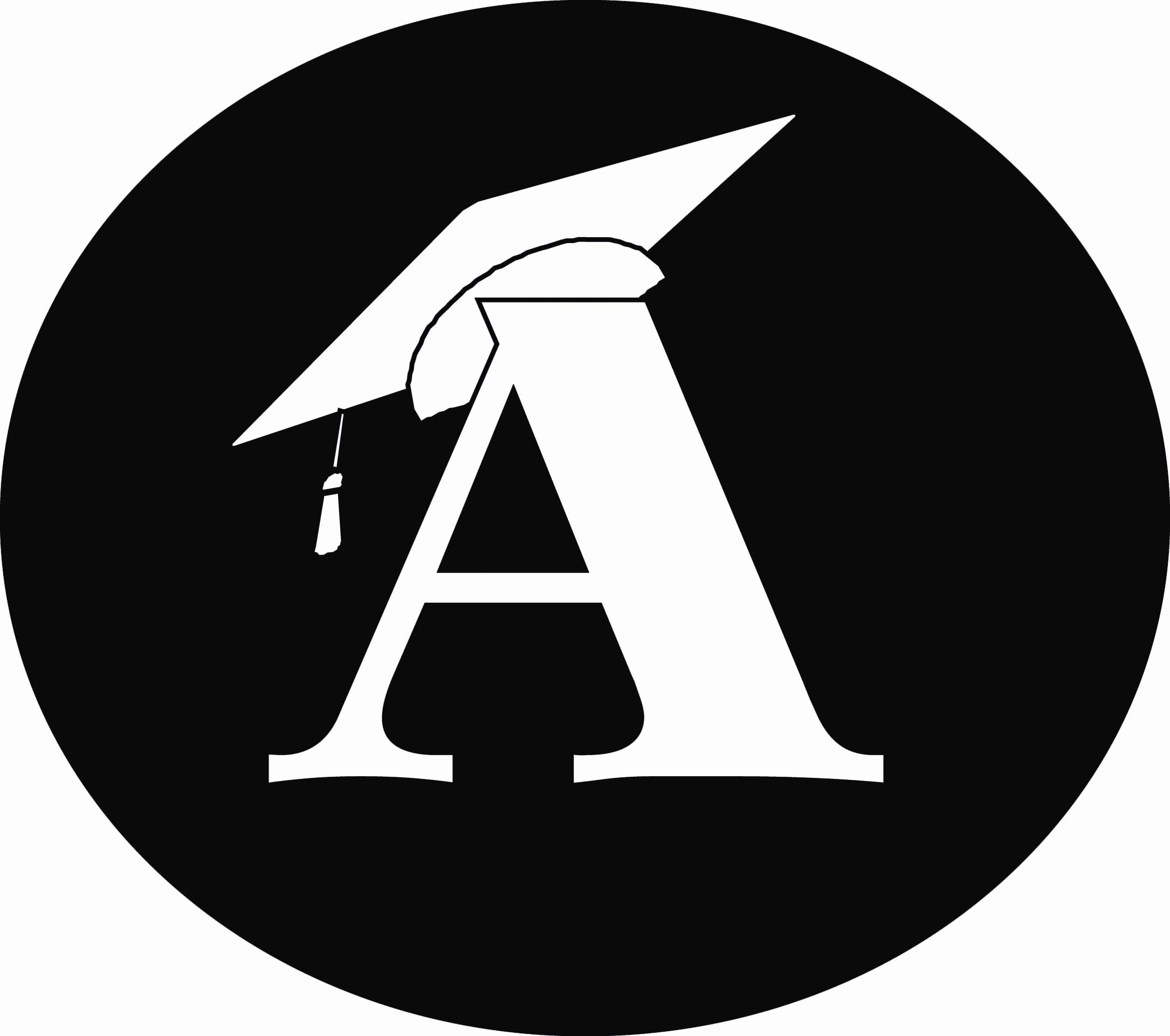 Tango akademija
Minimalnio 3 godine pohađanja sati (argentinskog tanga), redovito. Prijave otvorene.
O nama
Institut argentinskog tanga Libertango želi pružiti plesačima sve što postoji u argentinskom tangu, od glazbe do načina izražaja u plesu. Cilj je osloboditi kreativnost polaznika. Izaberete li ga kao hobi ili kao nešto više, bitan je pristup učenika i učitelja. Podučavamo promatrajući svakog polaznika kao pojedinca i cjelinu. Naši kulturno – umjetnički programi argentinskog tanga kao glazbe i plesa su namijenjeni osnovnoškolcima, srednjoškolcima i odraslima te amaterima i samim profesionalcima.
Više na poveznici.
Ostala ponuda programa kulturno umjetničkog programa argentinskog tanga
Mixed level tango sat
Namijenjeni otvorenoj razmjeni iskustava između plesača s različitim stupnjem znanja...plešete li tango nekoliko dana ili nekoliko desetljeća, nije bitno - svi su pozvani! Jednodnevna korisnička članarina  za ne članove ili drop in.
Dječji program TangoZvrk kulturno - umjetnički plesni program argentinskog tanga
TangoZvrk je inovativni kulturno - umjetnički plesni program argentinskog tanga namijenjen djeci. Osmišljen od strane Jelene Somogyi. Uz  koji će djeca  poboljšati osnovnu snagu, rastezljivost i držanje. Kao i svoju fizičku i mentalnu motoriku uz pokrete, glazbu, kulturu i umjetnost argentinskog tanga. 

Namjenjena predškolskoj dobi ( 5 – 7 godina) i školskom uzrastu (OŠ 1 - 4 razreda). Na sve naše programe dobro došla su djeca koja ujedno s Vama mogu polaziti programe Stertch - tanga i PokreTTanga. 
Program argentinskog tanga za srednjoškolke/ce i studentice/e
Ansambl argentinskog tanga
Pozivamo Vas na upis u prvi ansambl argentinskog tanga u nas.
Postanite dio vesele ekipe i stvarajte s nama.
Upisi se vrše pojedinačno.
Nije potrebno prethodno znanje argentinskog tanga.
Ansambl će savladavati pokrete i izražaje koji postoje u argentinskom tangu kao i sve ono što je prethodilo nastanku argentinskog tanga te postalo njegovim dijelom.
Korisničke mjesečne članarine 
- roditelje maloljetne djece po osobi iznosi 180 HRK
- ostale 240 HRK
- srednjoškolce i studente mjesečna članarina iznosi 180 HRK
- umirovljenike 180 HRK
Upis/članarina obnavlja se mjesečno ili možete uplatiti za tromjesječje uz 20% popusta. Ako Vam naš raspisani termin tango upisa ne odgovara možete se predbilježiti na drugi. U prijavi navedite dan. Garanciju kada će Vaš termin početi ako nije od naših navedenih ne možemo garantirati.

Na sve grupne upise popust od 30% po korisničkoj članarini najmanje 4 osobe po  upisu ili 50% za upis od 6 osoba uz ravnomjeran odnos followera i leadera. Jednodnevne korisničke članarine 10 - 70HRK. Osim za posebne programe.
O članarinama TangoZvrka i PokreTTanga čitajte na njihovim pod internetskim mjestima ili pod stranicama.