🇭🇷Argentinski tango i PokreTTango satovi onLine uz tutorstvo
🇬🇧🇺🇸Tango argentino and PokreTTango classes onLine with tutoring
#ostanidoma #stayathome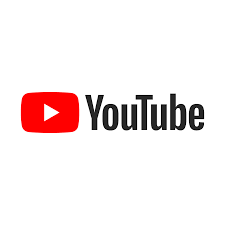 🇬🇧🇺🇸Our dance classes of tango argentino are active online. Startting from March 19, 2020. After you received video with explanations, your task will be to send us feedback with your short video so that we can advise you and share consulting information or we will do video call. 
You can send it privately, or on WhatsApp group, YouTube channel that will be available arrangement more broadly which would be extremely useful for the entire @tango community and new tangueras/tngueros.
Anyone who has chose these option, lessons  will be available by appointment through the different media used by individuals.
Additional information and applications for online content are required on This email address is being protected from spambots. You need JavaScript enabled to view it., +385 98 950 2738 or via the contact form on the website.
Everyone is invited to join via one-day user membership fee for a video class 60/70HRK or for all parts of the monthly user membership fee 180/240HRK - 4 videos. Payment by account for Croatian citizens, paypal for all others.
🇭🇷 Naši plesni satovi argentinskog tanga aktivni su online. Kreću 19. ožujka 2020. Uz zaprimljeni video zapis i objašnjenja vaš zadatak biti će da nam pošaljete povratne informacije s kratkim vašim video uratkom kako bismo Vas mogli savjetovati te razmjenjivati informacije ili ćemo dogovoriti video poziv. Možete ga poslati privatno, na zajedničku WhatsApp grupu, YouTube channel koji će biti dostupan našim korisnicima ili po dogovoru šire što bi bilo izrazito korisno za cijelu @tango zajednicu. 
Za sve koji su se odlučili za onLine opciju materijali biti će dostupni po dogovoru putem različitih medija koje koristite pojedinci.  
Dodatne informacije i prijave za online sadržaj (obavezne) na This email address is being protected from spambots. You need JavaScript enabled to view it., +385 98 950 2738 ili putem kontakt obrasca na internetskoj stranici. 
Svi su pozvani da se priključe putem jednodnevnih korisničkih članarina po viedu 60/70 HRK ili za sve dijelove mjesečna korisnička članarina 180/240HRK - 4 videa. Uplate se vrše kartično po dogovoru. 
🇬🇧🇺🇸First theme out of the couples

1) Hod/walk/caminar (you can find roubah version on youtube - link) 

Caminada — The walking steps; a walking step. 

Caminar — To walk: The walk is similar to a natural walking step, but placing the ball of the foot first instead of the heel.  Sometimes taught that the body and leg must move as a unit so that the body is in balance over the forward foot.  Another style requires stretching the working leg, placing the foot, and then taking the body over the new supporting foot regardless of direction.  Walks should be practiced both forward and backward for balance, fluidity, and cat-like gracefulness. 

I/IV) for women/men 

1)Heating exercises: thighs, shins, joints, feet and dissociation. Sitting on a chair and upright position. 

2)Practice moving forward, side and back. Segmented, fluid and accelerated. In accelerated, the push of the ball of the foot  with the first *1, the second *2 and the third method of exercise of the body and the legs together at the theseme time.

3)Insertcadence cadencia with complete and incomplete centre-of-centre transfer.

Cadencia — A deep check and replace, usually led by the man as he steps forward left.  Useful for avoiding collisions and making direction changes in small spaces.  May also refer to a subtle shifting of weight from foot to foot in place and in time with the music done by the proposel before beginning a dance to give the listener the rhythm he intends to dance and to ensure that they ill begin with the correct foot. 

Balanceo — A deep check and replace. 

Rebaund/ return - two movements in one bit.  When performing on a working leg/free, the weight is not transmitted all. 

4) Final choreography on rhythmic and melodic music. 

🇭🇷Prva tema izvođenje izvan para (pojedinačno)

1) Hod/walk/caminar (radnu verziju možete pronaći na youtubu - poveznica)

Caminada — Hodajući koraci; hodajući korak. 

Caminar - Hodanje: Šetnja je slična prirodnom koraku hodanja, ali stavljanje težište na sredinu stopala na prvo mjesto umjesto pete.  Ponekad tijelo i noga se kreću zajedno, tako da je tijelo u ravnoteži iznad stopala slobodne noge, noge bez težišta (prvi način*1). Drugi način*2 zahtijeva istezanje radne noge, stavljanje stopala, a zatim vođenje tijela preko buduće nosive noge bez obzira na smjer.  Hodanje treba prakticirati i naprijed i natrag za ravnotežu, fluidnost, i kao mačje gracioznosti. 

1)Vježbe zagrijavanja: bedra, potkoljenice, zglobovi, stopala i disocijacije. Sjedeći na stolcu i uspravnom položaju. 

2)Prakticiranje kretanja naprijed, strana i nazad. Segmentirano, fluidno i ubrzano. Kod ubrzanog može se pridodati odguravanje loptice kao zabavni dio s prvim *1, drugim *2 i trećim načinom vježbe  tijela te nogu (svjesnog krajnjeg preseljenja težišta, zamišljeno odguravanje prazne kutije). 

3)Ubacivanje cadencije s potpunim i nepotpunim prijenosom težišta. 

Cadencia -  provjera i zamjena, obično inicirana od strane predlagatelja pokreta s kretnjom unaprijed.

Korisno za izbjegavanje sudara i promjenu smjera u malim prostorima.  Može se odnositi i na suptilno pomicanje težine od stopala do stopala na mjestu i na vrijeme uz glazbu koju izvodimo prije početka plesa kako bi predlagatelj dao prihvatiteljima /slušateljima/ osluškivačima ritam koji namjerava plesati i kako bi se osiguralo da ćemo početi  na ispravnoj nozi. 

Balanceo —  provjera i zamjena. 

Povratni korak – dva pokreta u jednom taktu, ulazak u dobu. Pri izvođenju na radnu nogu/ slobodnu ne prenosi se težište do kraja.  

4) Završna koreografija na ritmičnu i melodijsku glazbu. 

🇬🇧🇺🇸Second theme out of the couples

Cruzada (on youtube - link) and ocho cortado 

 

🇭🇷Druga tema izvođenje izvan para (pojedinačno)

Cruzada (na youtube - poveznica) i ocho cortado 

🇬🇧🇺🇸The Third out of the couples

Ocho to the front and Ocho to the back

Ocho Defrente — Ocho to the front: Forward ochos:line and progressive..

Ocho para Atrás — Ocho to the back: Back ochos: line and progressive.

 

🇭🇷Treća tema izvođenje izvan para (pojedinačno) 

Prednja i stražnja osmica

Prednja osmica - osmica unaprijed: linijski i progresivno.

Stražnja osmica - osmica u nazad: linijski i progresivno.

🇬🇧🇺🇸Fourth theme performance outside the pair

Double and discontinue (Cortado) ocho 

 

🇭🇷Četvrta tema izvođenje izvan para (pojedinačno) 

Dupla i prekinuta osimca 

🇬🇧🇺🇸The fifth theme performance outside the pair

Playing with oschos

 

🇭🇷Peta tema izvođenje izvan para (pojedinačno)

Igra s ochosima 

🇬🇧🇺🇸Sixth theme performance outside the pair

Boleo/Voleo/Latigazo line

 

🇭🇷Šesta tema izvođenje izvan para (pojedinačno)

Boleo/Voleo/Latigazo linijski 

🇬🇧🇺🇸Seventh theme performance outside the pair

Boleo/Voleo/Latigazo front and back circular  – low, floor and high with pivot and dissociation.

 

🇭🇷Sedma tema izvođenje izvan para (pojedinačno)

Stražnji i prednji kružni Boleo/Voleo/Latigazo  – niski, podni i visoki uz pivot i disocijacjiu.

🇬🇧🇺🇸Eighth theme performance outside the pair

Gancho

 

🇭🇷Osma tema izvođenje izvan para (pojedinačno)

Gancho
🇭🇷

PokreTTango
je

inovacijski zaštićeni

grupni

plesni program osmišljen od strane Jelene Somogyi

uz  koji ćete poboljšati osnovnu snagu i rastezljivost, te svoju fizičku i mentalnu motoriku uz pokrete, glazbu, kulturu i umjetnost argentinskog tanga. 
Predstavlja unisex tehniku i  plesni izražaj pokreta argentinskog tanga kao plesa. Više o PokreTTango na poveznici.
1 x tjedno program, 4 videa od 90 minuta podijeljena u cjeline ukupno 200 HRK, za  polaznike više naših programa 180 HRK.
2 x tjedno, moguća 8 videa od 90 minuta podijeljena u cjeline ukupno 240 HRK, za polaznike više naših programa 200 HRK.
Jedan video korisnička članarina 70 HRK, za polaznike više naših programa 60 HRK.
Vide će biti objavljenji na youtubu te će uplatitelji imati mogućnost ne ograničenog gledanja ili po dogovoru pristup/skidanje putem dropboxa ... O zadaćama i zadacima dogovramo putem video calla – WhatsApp ili Hangoutsa (gmail). Prijave i informacije na This email address is being protected from spambots. You need JavaScript enabled to view it., +385 98 950 2738, ili putem kontakt obrasca na internetskoj stranici.   
🇬🇧🇺🇸PokreTTango is an innovatively protected group dance program designed by Jelena Somogyi to improve basic strength and stretchiness, as well as your physical and mental motor skills with the movements, music, culture and art of argentine tango. Represents the unisex technique and dance expression of the Argentine tango movement as a dance. More about PokreTTango on the link.   
1 x weekly program, 4x90-minute videos divided into units 200HRK/25EURO. 2 x per week, possible 8x90-minute videos divided into units 240 HRK/31 EURO. One video membership fee of 70HRK/10EURO.  
The video will be posted on youtube and members will have the option of non-limited viewing by arrangement access/downloading via dropbox . . .  We discuss and talk about tasks via video call – WhatsApp or Hangouts (gmail). Applications and information on This email address is being protected from spambots. You need JavaScript enabled to view it., +385 98 950 2738, or via the contact form on the website. 
 🇭🇷STRETCH – TANGO, VJEŽBANJE +50 I -50 - Inovacijski program Jelene Somogyi  
PRIJAVI SE ZA PROGRAM ONLINE, DVORANSKI ILI I NA OTVORENOM. VJEŽBAŠ KADA, KAKO, KOILKO I GDJE MOŽEŠ UZ TUTORSTVO TE OBLIKOVANIM PROGRAMOM ZA TEBE. 
Online programom razvijaš slobodnu ;) naviku kojoj nije cilj ovisnost o terminu i vodtelju koji mora biti tu kako bih nešto napravio/la. Cilj je uživanje u svakodnevnim kretnjama i aktivnostima. 
Pomaže ispravljanju posljedica nastalih nakon krivog opterećivanja našeg tijela (ozljeda, slabije funkcionalnosti mišića i neznanja/ne svijenosti kretanja). Poveća pokretljivost zglobova i elastičnost mišića uz smanjenje krive napetosti u mišićima. Osvještava mišićnu koordinaciju. Vraća tijelu slobodu. Uz  stvaranje bolje vezu između psihičke i fizičke komunikacije sa samim sobom i okolinom.  Harmoničnost svijenosti prisutnosti našeg fizičkog i mentalnog  bića dolazi uz sklopa vježbi i pokreta  optimalizacije pokreta, anatomije te ... . 
Svrha mu je poboljšanje motorike, povećanje snage, rastezljivosti i pokretnosti. 
Svi pokreti tijela nastaju kontrakcijom poprečno prugaste muskulature. Motorika služi održavanju i promjeni položaja tijela i pojedinih njegovih dijelova, posebno udova. Dio centralnog i perifernog živčanog sistema koji služi motorici naziva se motorički sistem. 
Kombinacija vježbi namijenjena je onima koji se bave pokretom, a žele osvijestiti ili poboljšati svoje kretnje (ples, sport ....), ali i osobama koje ples i sport u nijednom obliku ne zanimaju. 
Kada, koliko i kako tu vi ste sada šefovi. Kao dobro jelo. Predjelo, glavno, jelo ... 
Zadaće i provjeru napretka pratimo putem telefonskih razgovora, dopisivanja (elektroničke pošte, smsa, Hangouta (gmail), WhatsAppa  ili i video calla - Hangouta (gmail), WhatsAppa. Svaki video minimalno 45 minuta. Sadrži objašnjenja vježbi. Korisničke članarine Stretch – tango 1x tjedno, 4 videa 150HRK ili 2x tjedno 8 videa 200HRK. 
DODATNE INFORMACIJE I PRIJAVE 
This email address is being protected from spambots. You need JavaScript enabled to view it.
, 
+385 98 950 2738
 ili kontakt
obrasca
na internetskoj stranici.  
🇬🇧🇺🇸 STRETCH – TANGO,
EXERCISE +50 I -50 - Innovation program by Jelena Somogyi  
SIGN UP FOR THE PROGRAM ONLINE, INDOOR OR/AND OUTDOORS. YOU PRACTICE WHEN, HOW MUCH, HOW TO AND WHERE YOU CAN WITH TUTORING AND SHAPED PROGRAM FOR YOU. 
You're developing a healthy habit that's not aimed at being addicted to the term and the manager who has to be there for you to do something. The goal is to enjoy everyday movements and activities. 
Helps correct the consequences resulting from the wrong load of our body (injury, weaker muscle functionality and ignorance/no movement awareness). Increase joint mobility and muscle elasticity while reducing the wrong tension in the muscles. It's a conscious muscle coordination. It restores the body's freedom. In addition to creating a better connection between mental and physical communication with yourself and the environment.  The harmoniousness of the consciousness of our physical and mental being comes with a set of exercises and movements of optimization of movement, anatomy and ... . 
Its purpose is to improve motor skills, increase power, stretchiness and mobility.  
All body movements are formed by contraction of cross-striped musculature. Motor is used to maintain and change the position of the body and certain parts of it, especially the limbs. The part of the central and peripheral nervous system that serves the motor system is called the motor system. 
The combination of exercises is intended for those who are engaged in movement, who want to regain consciousness or improve their movements (dance, sport ....), but also people who do not care about dance and sport in any form. 
When, how much and how you're here, you're the bosses now. It's like a good meal. Appetizer, main, dish... 
We monitor your tasks and verification of progress through phone calls, correspondence (e-mail, text mes., Hangout (gmail), WhatsApp or video call - Hangout (gmail), WhatsApp... Each video is for a minimum of 45 minutes. It contains explanations of the exercises. Customer membership. service fee of Stretch – tango is 1x per week, 4 videos 150HRK/20EURO or 2x per week 8 videos 200HRK/27ERUO. 
ADDITIONAL INFORMATION AND APPLICATIONS This email address is being protected from spambots. You need JavaScript enabled to view it., +385 98 950 2738 or via the contact form on the website.